Commission Order Form
Commissioning a Painting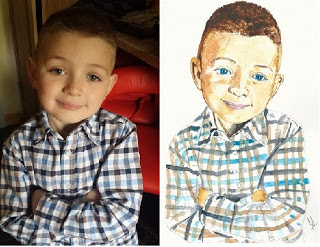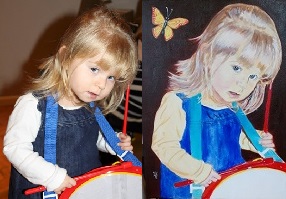 Instructing an artist to create a painting is known as "commissioning" a painting. It is something that requires some thought because the end result will, to a large extent, depend on how good the communication is between the artist, and the person commissioning the painting. The artist can feel very restricted and the purchaser can feel he or she has no control over what they are paying for.

The extent to which the artist is left to do their own thing, allows them more room to be creative, and the results can be good, or bad depending on the requirements of the purchaser. So many artists shy away from taking on commissions for fear of disappointing the purchaser.

Photo
A good way to help the artist in producing a painting you will be happy with is to provide a photo or graphic example of what you hope the finished work will represent.
Cost
The cost of a commission is dependant on what exactly is required. A non-refundable deposit is required, to offset the cost of materials and the finished work remains the property of the artist until an agreed price is paid. Feel free to upload a photo or two for reference in the form below and be sure to indicate which medium you wish me to use.
Commission Order Form